Bold Music Piano Lessons
Bold Music is a one of the top music lessons services in the Charlotte area. We're dedicated to providing our students in Charlotte, NC, and the surrounding areas with quality piano lessons. The Bold Music difference? Our instructors come to you! Our aim is to help you learn to play piano in the comfort of your own home and become the musician you want to be, but most importantly, have fun doing it!
Our Piano Teachers
Because we have the interests of all our students at heart, our professional team of piano teachers are not only passionate about their line of work but also have a wealth of experience as instructors. Many of them are recording and performing professionals who've toured the country and different parts of the world extensively. On top of that, they have varied and adaptable approaches to offering piano lessons for beginners and advanced learners of all ages. Meet some of our best piano teachers below!
We Offer Customized Piano Lessons Centered Around You
When you become a member of the Bold Music family, you'll get the opportunity to consult with caring, listening piano instructors who'll take the time to understand your goals, playing style, and everything in between. Whether want to play pop, jazz, rock, hip hop or classical music, we'll match you with a piano teacher who works best in your area of interest.
Part of the reason we offer in-home piano lessons is we know that you and your family are busy. Really busy. We believe that learning piano from the comfort of your home will not only save you time and stress in your day, but also:
Boost your productivity
Allow you to choose your convenient lesson hours
Enable you to work with engaging instructors who offer one-on-one attention
Bold is ranked among the best in Charlotte: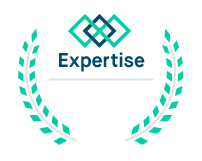 Best Piano
Teachers in
Charlotte2016

How Long Do Our Lessons Take?
Depending on your availability and interest level, you can choose any of the following lesson plans:
45 Minute
These are perfect piano lessons for kids and beginners who are just starting to learn to play piano. We believe that short sessions keep younger students from getting information overload and also help them begin to grasp basic skills. Our fun, professional piano instructors will help you get the most of your 45 minutes!
Most Popular Package
60 Minute
Our 1-hour lessons are meant to give students the chance to expand their knowledge on the piano without feeling pressured. Within one hour, a student has ample time to practice new techniques, discuss a wide variety of musical concepts with his or her instructor, or go through piano theory in detail. However, we know that "you know you best," so lessons can cover whatever you're interested in.
Do I Need Previous Instruction for Piano Lessons?
At Bold Music, we're ready to teach you how to play piano whether you have prior instruction or not. As long as you're passionate about playing this musical instrument, you're good to go! Because we understand that learning a new instrument can be a bit challenging, we'll give you all the support you need throughout the learning process until we ensure that you achieve your musical goals.
Contact Us Today!
If you'd like to get detailed information about our piano lessons in Charlotte or set up an appointment with one of our talented instructors, don't hesitate to get in touch with Bold Music today. We're looking forward to making your experience with us a very positive one.